Simultaneously lose fat and gain muscle. Can it be done?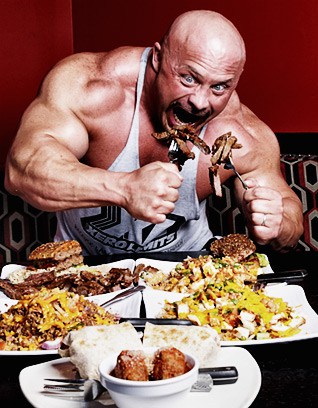 Generally speaking, bodybuilders and certain athletes find themselves going through two training and dieting phases each year: bulking and cutting. For bodybuilders, bulking is a joyous time of the year as they get to basically eat a selection of nice tasting foods, which whilst being healthy for the most part, still are made up of slightly unhealthier choices, with plenty of cheat meals thrown in for good measure.
When bulking, the idea is to build up a calorie surplus so that you basically consume more calories than you're able to burn off.
This is primarily how muscle mass is grown. Whilst bulking however, it is important bodybuilders still keep an eye on their daily macros because if they consume too many calories, not only will they build muscle, they'll also find themselves gaining a fair amount of fat in the process, and that is not ideal.
The second phase, they find themselves in, is one which is enjoyable, yet difficult and stressful at the same time – cutting, or fitness cutting as it is sometimes referred to as. At Project Swole we like to refer to this cutting phrase as a shred, as in Project Shred. 
The idea behind fitness cutting is that they attempt to lose as much fat as possible, whilst maintaining or building as much lean muscle mass as possible. When fitness cutting, a bodybuilder's primary goal is to become as lean, defined, vascular, and shredded as possible. If these sound like your goals, take a look at our handy fitness cutting guide outlining everything you need to know. (more…)